How to be a top investment casting foundry?
Ningbo is a casti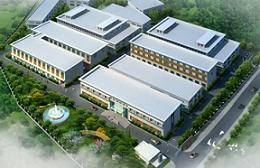 ng
production base for various castings(investment casting,sand casting,aluminum die casting,ect) in China.Some foundries are very busy on product
ion,but some are just with little business.So to be a good business foundry is very important.We,Fly
steel foundry
,mainy focused on manufacturing investment castings.By our many years
' efforts,we have been a top foundry and are still improving ourselves to be better. Today we wou
ld like to talk about how to be a top investment casting foundry according to our experience:
Reasonable pricing:Quotation is the first step for us to start cooperation.So to our customer,reasonable price is important.Too high or too low will directly block the cooperation chance.So when customer send drawings to us,we will first ask our engineer to check the drawings carefully and calculate the price accordingly.If there is any doubts(
material
,weight,
tolerance
,ect) before quotation.Our engineer will put forward and ask sales manager to confirm with the customer,so that we could offer prices correctly.
Advanced technology:Although there is a long history for investment casting in China,the process is always keeping updated for obtaining better surface finish and mechnical properties.We,Fly foundry has been in this field for more than ten years.And all our engineers have good theory and practice experience.Also we are now also developing automatic production line to improve production efficiency.
Consistent
quality control
:It is also one of the obbligato factor to be top foundry.From raw material preparation,production,heat treatment to package,we also have a set of strick quality control system for our worker to follow.Thus to ensure the quality from our foundry is approved.
Quick delivery:Except good quality,resonable price,we also need to ensure deliver
investment castings
in time to avoid any delay.After PO is placed,we will have relevent person to trace the production progress.