​Investment casting pump body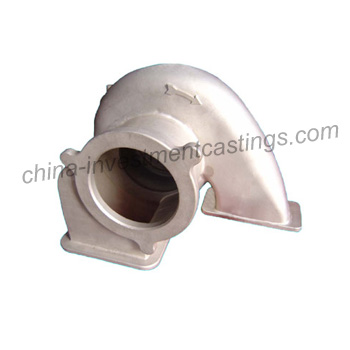 ​
Pump is widely used to move fluids for chemical industry,food machinery,ect.So they could divided into water pumps,Centrifugal pump,flow pump,Steam pump,ect.We, Fly foundry,are specilized in manufacturing various pump body for pump manufacturers or pump body wholesalers.We could coustom investment casting pump body with our customers' drawings or sample.The main production process of investment casting pump body is silica sol casting with stainless steel material.
Key benefits of investment casting pump body:
*We have supplied pump body for over many years.More than 60% pump bodies made in our foundry.
*Machining of pump body is available.
*High casting accuracy:we could make pump body with grade CT5-6.
*Convenient for us to export for located in Ningbo.
Brief process of manufacturing investment casting pump body:
1.Mould making:3D drawings of investment casting pump body are designed before mould making,send the drawings to outsouring mould factory and wait for mould ready.
2.Wax injection and wax mould inspection:Clean the inside of pump body mould before wax injection,take wax mould quickly when dried.And test each pump body mould.
3.Shell making:The shell is built by immersing the assembly in a liquid ceramic slurry and then into a bed of extremely fine sand. Up to eight layers may be applied in this manner.
4.Pouring:pour liquid steel into shell.
5.Cutting:Cutting each investment casting pump body from each tree assembling.
6.Shot blasting:blast the pump body which is cut from tree assembling so that the surface look smooth.
7.Inspection:Test investment casted pump body from aspects like chemical composition,dimensions,hardness,ect.
8.Package:pack finished pump bodies with pallet or plywood cases and deliver to our customers' destination.